You can register via [Contents>>Registration].
Please check whether the data to be register matches "Range of Volumes/Issues" as well as whether they have already been registered or not.
・E-journals and e-books whose main language is Japanese; or
・E-journals and e-books whose editorial office or publisher is based in Japan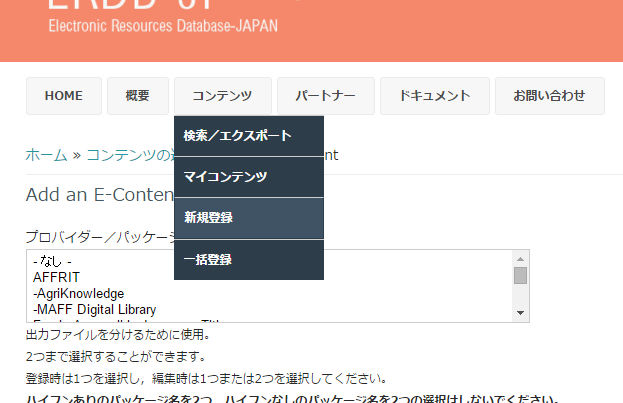 Figure 1: Contents>>Registration
Please enter the contents to be registered and click "Save".
Please do not change the following items.
Comment Settings: Open
Publication Options: Publish
Revision Information
Log Message
The data that your institution has registered can be checked in "My Contents".
The data that a guest user registered will be officially registered (i.e. displayed) after a partner institution has approved.
We may shelve a registration if the data were incomplete or outside the criteria.